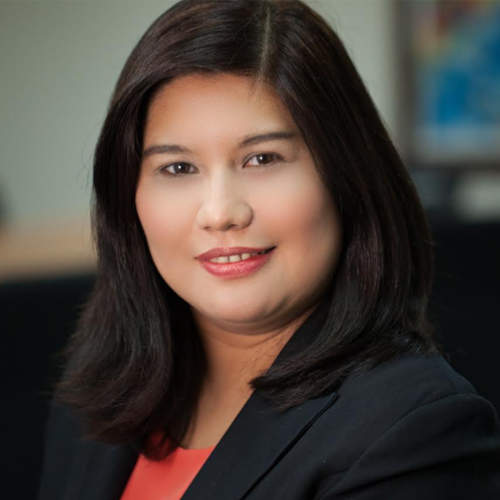 First, some background. Tell us a little about yourself today as a coach and how you got here; an interesting fact about yourself that people probably don't know; and a brief description of your time as president of ICF Philippines.
I have always been in the field of learning and development. My first exposure to coaching was when I attended Benchmark Consulting's ICF approved coaching program for leaders in 2003. From then on, I knew in my heart that I wanted to be a coach given its transformative impact on people and organizations. I championed building a coaching culture in the insurance organization I was with at that time and the rest is history.
When I was President of ICF Philippines, coaching as a profession was already gaining its momentum in terms of awareness, mostly in the corporate world. Still, the challenge was how to achieve the charter chapter status which has been an objective for a number of years by then. Obtaining charter chapter status meant reaching 50 members as well as making sure that fundamentals required are done. My time as a chapter president was a time of many firsts — first online session, first robust celebration of the International Coaching Week given that we launched the Coaching Over Coffee sessions, credentialing sessions through an online platform as well as concluded partnerships with PBED and the Jesuit Prison Ministry, eventually culminating in achieving the Charter Chapter Status. 
What was the single most pressing crisis – political, economic, or financial that occupied your mind and that of your clients during your time as president?
The most single pressing issue when I was President was a personal circumstance. I was pregnant (first child, difficult pregnancy) when I assumed the presidency. It had been an aspiration for me to have a child, but then it required me to make a tough decision on whether to continue with my term and achieve charter chapter status, which I knew would require effort and dedication. I remember meeting with the board to tell them about my situation. They encouraged me to stay on and gave me their commitment of support. 
I was fortunate to have a supportive board (Mai Gorrez, Eric Caeg, and Alma Horn) and EXCO led by the Committee heads – PR (Arvy Villamarzo), Professional Development (Yette De Guia), Membership (Jen Ocsena) and Community Relations (Boopsie Erana) who believed in my capability and vision as President. We were all committed to making it work despite the challenges in recruiting and engaging coaches to be part of the local chapter.
The road to attaining charter chapter status was similar to my personal journey to motherhood, difficult yet fulfilling. Both were challenging yet brought about immense growth and happiness. I am incredibly happy to see to have "given birth" to a charter chapter that is continuously growing and reaching new heights.
How would you compare that crisis with the current pandemic that we are dealing with?
The similarity between what I went through and the current pandemic we had is that both situations require one to have mental and emotional toughness, resilience, and focus. At the time, in a very real sense, I was nurturing "two babies", my own child and the chapter. Given my own physical limitations, I needed to be strong so that I could inspire the rest of the leadership team to give their best and make sure that we were all in the same direction. At the time, we needed resilience and focus to prepare the leadership team to be ready for my maternity leave so that chapter activities would continue even in my absence. I am so proud that everyone in the leadership team gave it their all. I would not have done it without them.
As a leader yourself, what theme would you build on for today's environment? What message do you have to all coaches on Defying Challenging Times?
To defy the challenging times requires starting with our own selves – we need to be conscious on how we are practicing self-care so that we are able to actually help people. We need to be in the right mental and emotional state. This is trickier than it sounds, because it is likely that we are also experiencing the same thing as our clients. Self-management on our part is important.
Taking time to also pause and reflect is a practice that we all need as the crisis can affect the way we feel towards it. The moments of "pause" allows us to look into how we can pivot if needed and get emotionally recharged, to connect to our WHY, which is very important especially when things get tough.
Defying challenging times also requires us to look beyond ourselves – to listen and to support others, making people feel that they are not alone. This crisis should enable us to connect more and be able to communicate with empathy. For leaders it is especially important to have a vision in the short term in order to get grounded on what needs to be done, but at the same time having the flexibility and readiness to change direction if needed. Valuing your team and people around you matters a lot.Finally, as we journey through the uncertainty, having FAITH that there is a God who is in control could definitely make one feel at peace at the present in facing the future challenges ahead.