For many years, successful individuals have relied on the guidance of life coaches. Yet many still feel uncertain about seeking their services. A life coach can assist in determining your life goals and, more crucially, developing a plan to achieve them. Why are we often reluctant to seek assistance?
I, too, thought that my life needed to be in complete chaos before looking into life coaching. When things are going well, I thought to myself, what could I possibly need coaching for?
Although every coach's practice varies, the underlying principle of life coaching is for an individual to collaborate with a coach in order to receive guidance and motivation to attain their personal and/or professional objectives. When we are feeling great about ourselves, and have taken steps to heal from past issues or trauma, it's actually the perfect time to get a helping hand when looking towards the future!
There are several reasons why you shouldn't wait to get a life coach:
1. Time is valuable, and life is short!
The longer you wait, the more time you put off from making strides towards your goals. A life coach can help you make the most of your time and stay accountable. It's the best way to jumpstart working on your dreams.
2. Personal growth is ongoing.
There is no "perfect" time to start prioritizing personal growth. Now is always the best time. Waiting for the right moment may cause you to miss out on valuable opportunities for self-improvement. We always have something to learn, and wouldn't it be great to unlock new insights about your strengths and skills?
3. Objectivity is key:
A life coach can provide you with an objective perspective on your life and help you identify blind spots that you may not be aware of. What can be improved? How can I become better at home and at work? Are there habits that are jeopardizing my chances of living my best life?
4. Accountability is important.
A life coach can help you stay accountable to your goals and provide you with the support you need to overcome any obstacles that may arise. Accountability helps ensure that you make the most out of the momentum you worked hard to build! Overall, getting a life coach sooner rather than later can help you achieve your goals faster, make the most of your time, and facilitate personal growth and development. You shouldn't have to wait the last minute to hit the panic button, when you're all overwhelmed or clouded in confusion. When you start to experience that sense of empowerment and confidence that comes from coaching, it's an opportune moment to leverage those feelings and ensure they are put to good use.
---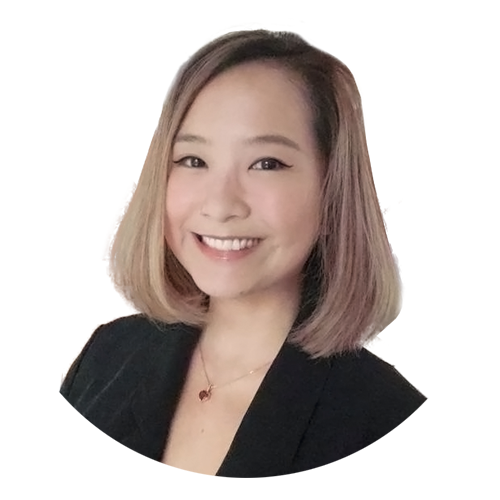 Hannah Chu
ADHD Life Coach