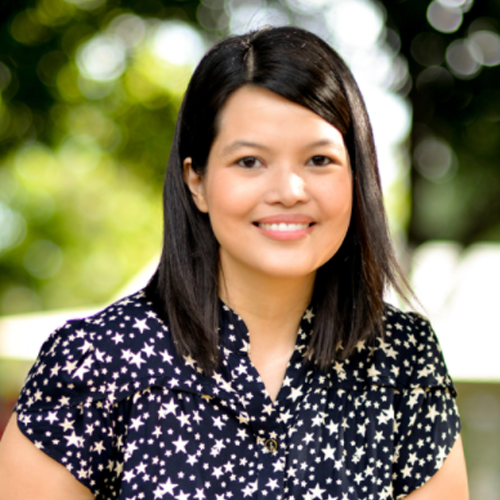 Celine is a Registered Psychologist, ICF Professional Certified Coach, and Gallup-Certified Strengths Coach. She is one of the first Psychologists in the country, with a certification in Positive Psychology. She is also a SYMBIS Certified Facilitator and a Certified Action Learning Coach. She recently completed her certification in Applied Positive Psychology Coaching. She has over 18 years of experience in facilitation, counseling, and coaching.
She officially pursued coaching in 2015, after completing her masters degree in Counseling Psychology. As a self-employed consultant, she built her brand SPEAK, with Denise, another Gallup-Certified Strengths Coach. She offers her workshops and coaching expertise to a wide range of companies from various industries. She coaches a diverse population of individuals including high school and college students, professionals, executives, entrepreneurs, and business owners.
She enjoys learning different languages and is currently re-learning Spanish. She is very interested in Sign Language and hopes to eventually become an interpreter one day.
Celine is passionate about practicing Positive Psychology to help people go through the process of self-discovery, self-acceptance, and self-love.