What is the forum all about?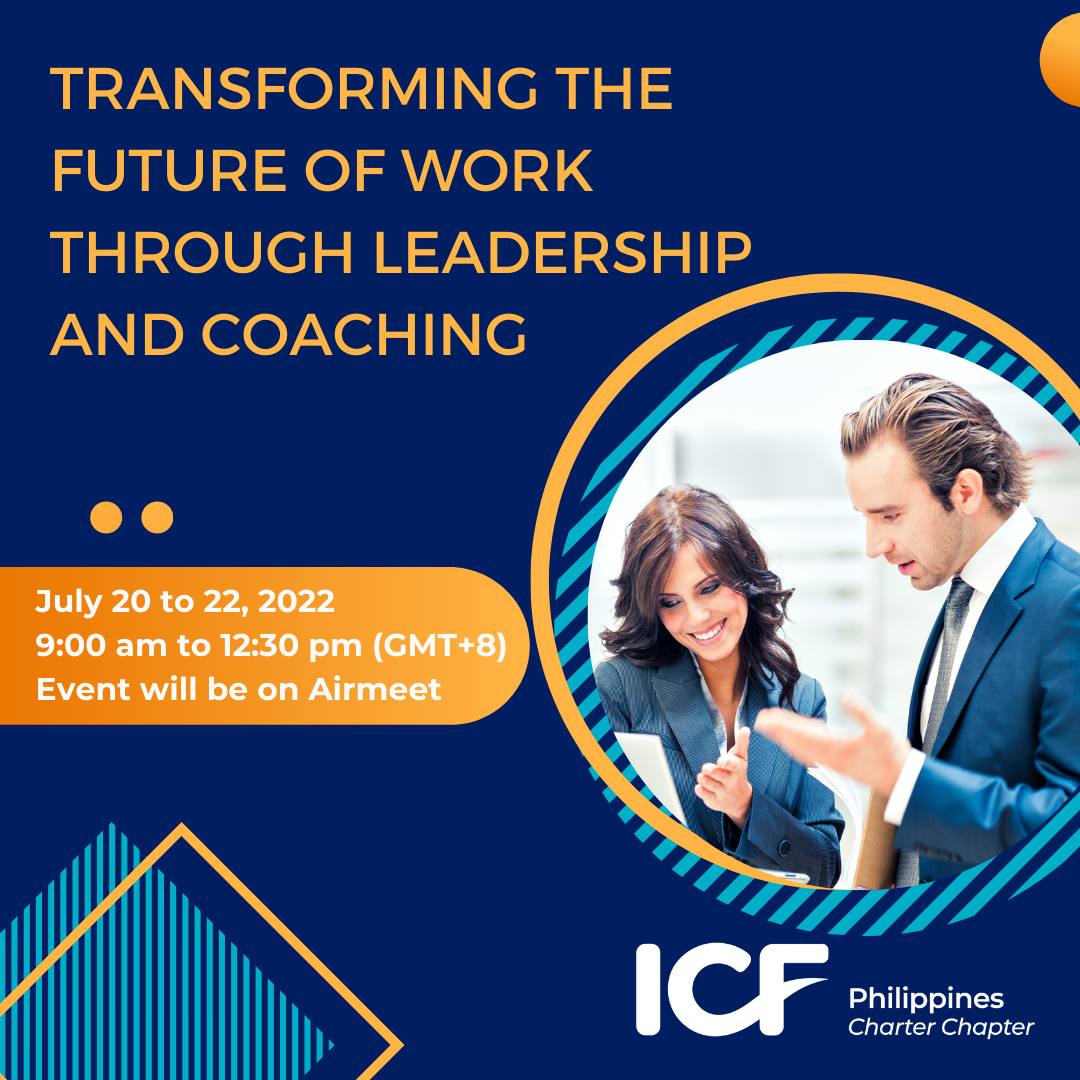 ICF Philippines is proud to bring Transforming the Future of Work through Leadership and Coaching, an online forum that shares and celebrates the transformational impact of coaching and leadership, as well as new ways of working in our ever-evolving world of work. As we experience the continuous shift in focus to diversity, psychological safety, and well-being amidst rapid digitalization, we believe that coaching is an essential and foundational way of leading and being, not just for leaders, but for all employees. 
This will be held online via Airmeet from July 20 (Wed) to 22 (Fri), 2022 from 9:00 AM to 12:30 PM. The forum will feature esteemed speakers in the ICF local and global community, thought-leaders in the field of HR and management from the Ateneo Center of Continuing Education and AIM School of Executive Education and Lifelong Learning, and our Prism Award Honoree and Runners-up who will share their stories on how they built successful coaching cultures in their organization.
Coaches participating in the event also earn up to 8.5 ICF Continuing Coach Education Units.
Tickets are available here for only P1,800 each.
Special discounts are available for ICF Philippines and Global members, members of Prism Awardees' Organizations, Government Employees, Members of the Academe & Students. Please send an email to forum@icfphilippines.org to inquire. 
For bulk / group orders, send an email to forum@icfphilippines.org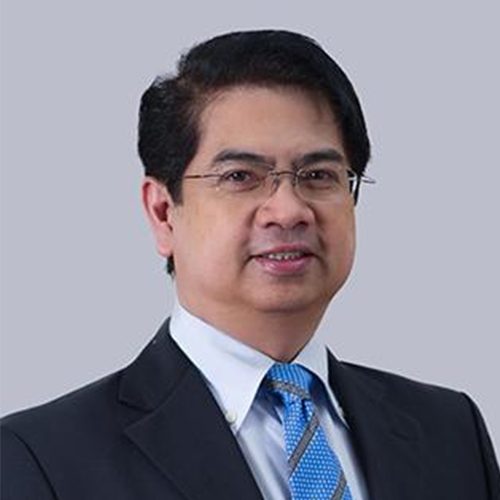 Developing Managers to Lead Organizational Transformation
Albert G. Mateo Jr
Head of School of Executive Education and Lifelong Learning, Asian Institute of Management

Alberto G. Mateo, Jr. is a seasoned business leader, educator, and certified coach. He earned his coaching certification from the NeuroLeadership Institute and is currently a practicing executive coach. Professor Mateo brings with him thirty-four years of progressive experience in the fields of general management, finance, human resources, and management education with multinational sales organizations and academic institutions. He is currently the Head of the School of Executive Education and Lifelong Learning at the Asian Institute of Management. Before joining AIM, he was the President and Managing Director of HP Inc. and Pfizer, Inc. in the Philippines.
Learn more about Albert here.
Leading in Digital Transformation
Mario Domingo
Director of the Ateneo Institute for Digital Enterprises

Mario Domingo is the Director of the Ateneo Institute for Digital Enterprises where he helps share his knowledge in digital transformation and innovation. He has helped several companies through their Digital Transformation over the years. He is the Group CTO of Chi-X Asia-Pacific Holdings, Ltd, a Hong Kong conglomerate of market centers operating equities exchanges in Australia and Japan. He spent many years in telecom and the defense and manufacturing technologies in the United States.
Learn more about Mario here.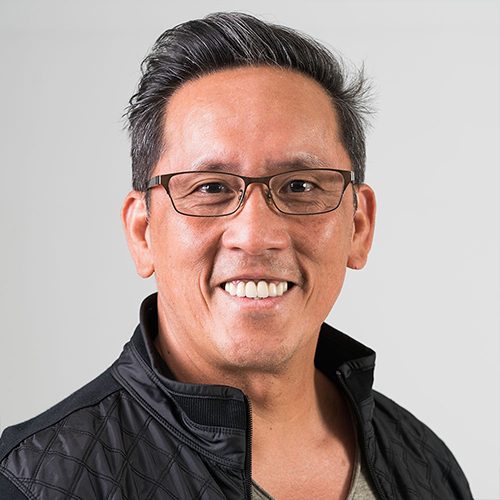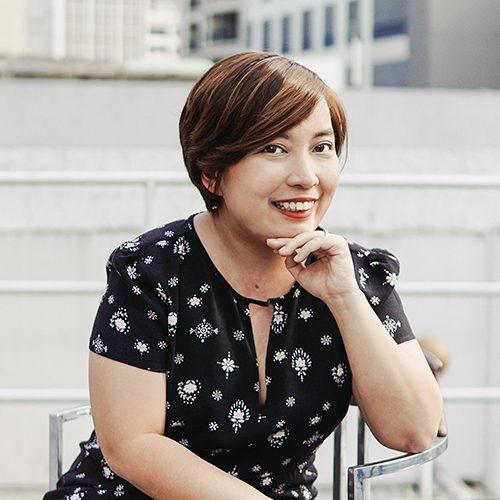 Yani Hornilla-Donato
Country Manager, Canva PH

Yani Hornilla-Donato is the Country Manager for Canva in the Philippines. Prior to being Country Manager, Yani was Canva's Head of People in the Philippines. She joined Canva in 2015 as the first Recruiter in Manila, and helped grow the local team from 35 to its first 100. Today, Canva Philippines has over 750 employees across multiple industries, working together on a mission to empower everyone to create beautiful designs
Learn more about Yani here.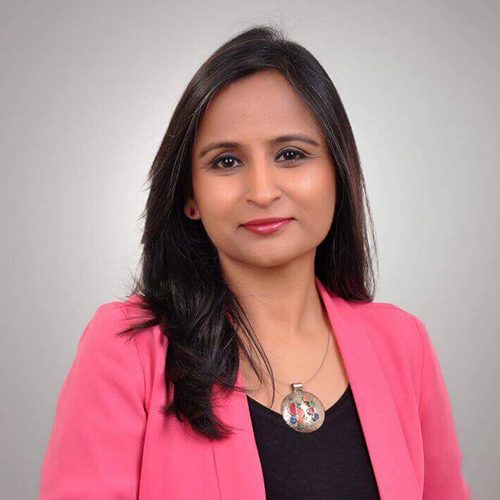 Manbir Kaur, MCC
Executive & Leadership Coach, ICF Professional Coaches Global Board Director

As an Executive Coach, Manbir helps leaders in tech organizations to achieve a balanced and sustainable growth for themselves, their teams and organizations by facilitating alignment of aspirations, purpose, conversations and actions.She has more than 24 years of business experience including 10 years as an Executive and Leadership Coach. Manbir has first-hand experience of working in technology organizations such as IT, Software and Services including international assignments. She is an ICF Certified MCC Coach, Conversational Intelligence practitioner and a Positive Intelligence Coach. She is also the author of the books,  'Are You The Leader You Want To Be?' and 'Get Your Next promotion'.
Learn more about Manbir here.
Coaching in the Education Sector: Empowering Educators Panel Discussion with APEC Schools, ICF Philippines Prism Award Honoree
Mary Ann C. Barcelon, ACC
Professional Development Manager, APEC Schools
Mheng is a certified transformational coach.  She has over 6 years of coaching experience in the education space and 15 years of experience in training and development.  She is currently the Professional Development Manager of APEC Schools where she trains and coaches teachers and school administrators.  Outside her coaching role in the academe, she does life and leadership coaching for young professionals and entrepreneurs.
Learn more about Mheng here.
Mark B. Sy
Chief Academic Officer, APEC Schools
Macky has 13+ years of Learning and Development experience in the Academe and BPO.  He oversees the entire academic operations of APEC Schools as CAO.  He was Director of Programs and Curricula of Ayala Education where he developed academic programs and curriculum that integrates industry-specific knowledge, processes, and skills that increased employability of graduates.  Prior to joining Ayala Education, he ran training operations for various BPO companies.
Learn more about Macky here.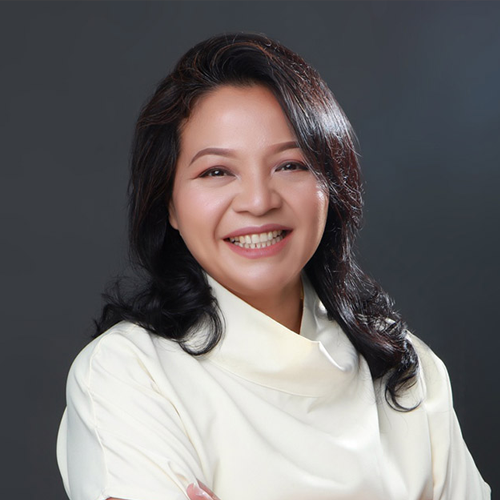 Lea Ungson, PCC
Managing Partner, Haraya Coaching
Chair, ICF Philippines Charter Chapter Membership Committee
Lea is one of the Managing Partners of Haraya Coaching, a Certified Transformational Master Coach and Faculty Team for Coach Masters Academy (CMA) in the Philippines. She supports individuals and teams, in achieving their transformation and transition goals through coaching and learning. Her passion for coaching emanates from the belief that one can be their center that is anchored on their truth, purpose, values, strengths and motivation. She believes in the related work of Coaching, Wellness and Spirituality.
Learn more about Lea here.
Coaching in BPO: Enabling and Supporting a People First Culture Panel Discussion with TaskUs Wellness and Resiliency Team, ICF Philippines Prism Award 1st Runner-up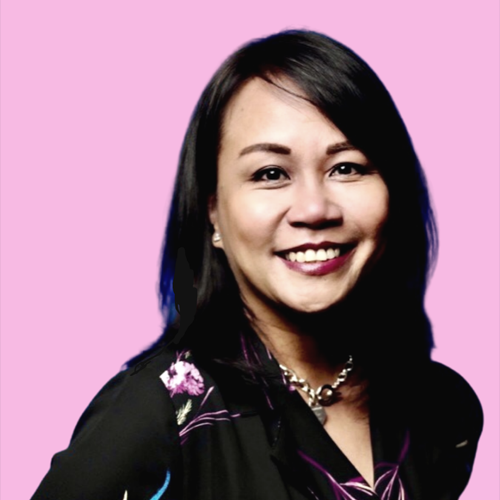 Vina Paglicawan, PCC
TaskUs Director, Wellness and Resiliency, ASIA
Vina is currently Director for Wellness & Resiliency for TaskU, leading a team of senior managers and coaches, supporting more than 30,000 employees across Asia. Prior to this role, Vina was an independent leadership coach and consultant for more than 4 years serving different industries. She has more than 32 years of extensive experience in HR & OD, strategizing and implementing organization-wide  programs that support the business across different industries (outsourcing, shared services, information technology, software engineering, academe, manufacturing, and banking). 
Learn more about Vina here.
Monica Vida Pamatmat
TaskUs Sr. Manager, Wellness and Resiliency
Monica has been with TaskUs for 5 years as the Wellness Leader supporting three South TaskUs sites. She completed her Core Training for Professional Coaching in Transformative Coaching last April and plans to pursue ACC in 2023.
Prior TaskUs, she's been with the BPO industry for 17yrs taking on frontline, support and leadership roles in Quality and Operations supporting Travel and Telco industries.
Learn more about Monica here.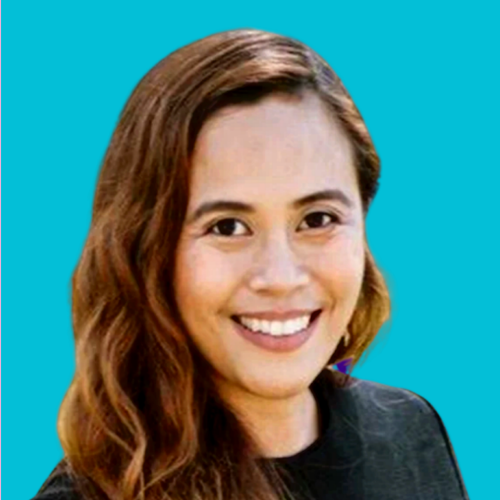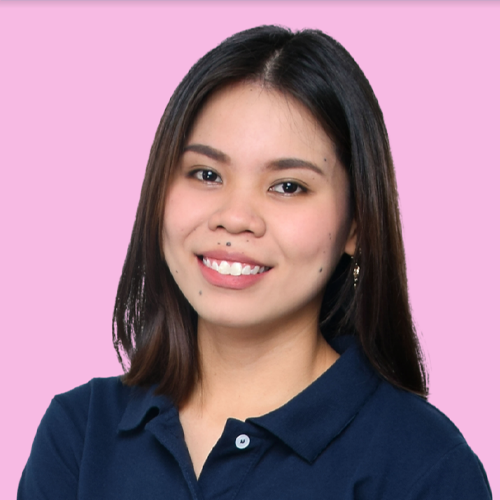 Coleen Manalaysay
TaskUs Sr. Wellness and Resiliency Associate for Communications
Coleen has been with TaskUs since 2015 and has been part of the Wellness and Resiliency department for 5 years. In June 2021, she completed her CMA Core Training in Transformational Coaching. This year, Coleen is leading the communication and creative efforts of the wellness team in the Philippines, India and Taiwan.
Learn more about Coleen here.
Coaching in NGO: Making Organizational and Societal Impact Panel Discussion with Zuellig Family Foundation, ICF Philippines Prism Award 2nd Runner-up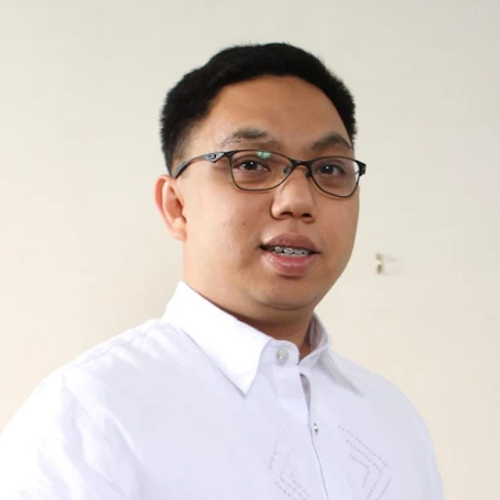 Dr. Anthony Rosendo Faraon
Deputy Executive Director, Zuellig Family Foundation
Dr. Anthony Rosendo Faraon is the deputy executive director of the Zuellig Family Foundation. He earned his medical degree from the University of Santo Tomas Faculty of Medicine and Surgery and has a master's degree in Public Management major in Health Governance from the Ateneo de Manila University School of Government.
Dr. Maria Ellen Licup-Medina
Director, Zuellig Family Foundation Institute for Health Leadership
Dr. Maria Ellen Licup-Medina is the director of the Zuellig Family Foundation's Institute for Health Leadership. She is also a professional coach and master Bridging Leadership trainer. She earned her medical degree from the University of the Philippines College of Medicine.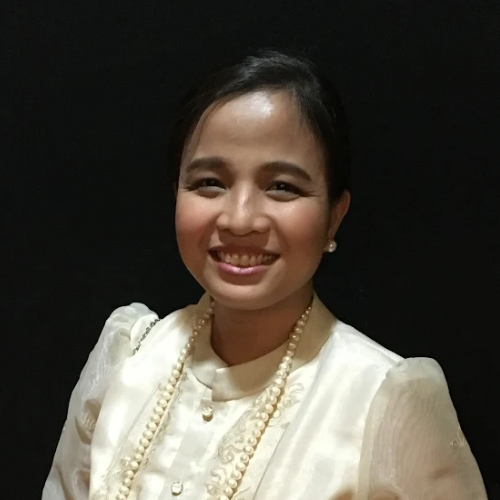 Julius Ordonez, MCC
President, Benchmark Consulting
Past President, Asia Pacific Alliance of Coaches
Founder, International Coaching Federation Philippines Chapter
Julius is the Founder and President of Benchmark Consulting, the founding President of ICF Philippines, the past president of Asia Pacific Alliance of Coaches, and the Philippines' First ICF-Master Certified Coach. He served as subject matter expert in 2015 and 2018 in ICF's global research that led to the updated ICF Core Competencies. Through Benchmark, Julius trains professional executive and life coaches, mentors coaches for ICF certification, helps companies build a coaching culture, develops and grows leaders through one-on-one executive coaching and leadership development programs among 
Learn more about Julius here.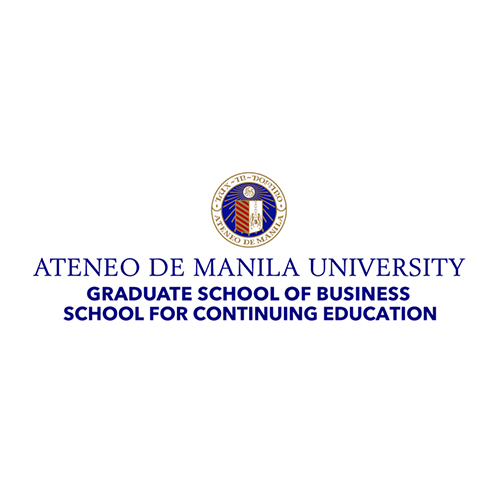 Ateneo De Manila University
School of Continuing Education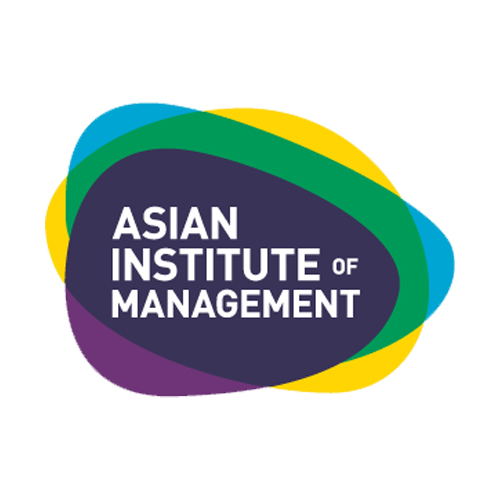 Asian Institute of Management, School of Executive Education and Lifelong Learning