This user has not added any information to their profile yet.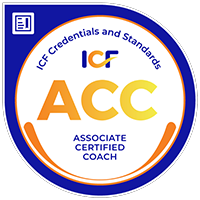 Candice Velasco is an entrepreneur, artist, a Newfield Certified Coach (NCC), an ICF Associate Certified Coach (ACC), a Founding Director of Coaches Connect Service Cooperative and has her own coaching practice. She took her coach training program (accredited by the International Coach Federation) from Newfield Network, based in Boulder, Colorado and trained under Julio Olalla, one of the masters and co-founders of ontological coaching.
Candice takes an ontological approach to coaching where what is addressed in the coaching space is not only the issue, but the person behind the issue—who the person is being and whether or not that's serving them. It is asking the question "Who do I need to become in order that I achieve the outcomes that I want?"
Candice has a rich multicultural background spending some time living in Los Angeles, Barcelona, London, and Peru. Her focused intention is to hold space for the Coachee to step into their greatness and to really experience their power. She believes that the good life is a meaningful one and so she works with her clients to reclaim their energies and use them to create impact on what really matters, what's most important to them at their core.

Candice works with leaders from all walks of life as they change careers, experience challenging situations at work, navigate difficult relationships, or as they realise they are ready to move on to a higher level of success. She believes that at the heart of any leadership, is self-leadership, and works with clients towards first creating a sovereign self.
Candice served twice as the Secretary/Treasurer of the International Coach Federation Philippines Chapter and also co-created the Coach Exchange, which is a reciprocal peer coaching program, within ICFP.
She graduated from Ateneo de Manila University and holds a Bachelor of Science degree in Management Communications Technology. She took a one-year Fine Arts course at Central Saint Martins, London, UK, and further art studies in NYC.
As an artist, Candice has been featured in several leading newspapers, magazines and on TV. Some of her large-scale installations can be found in the Mercedes Benz EDSA showroom and in the St. John Paul II Pavilion in Angelfields, Silang, Cavite. Her creations have also been commissioned by private individuals and businesses both here and abroad.
Contact Information
Personal Information
Membership Information
Coaching Background
Coach-Specific Training
Employment History
Education
ICF Philippines Committees