Careers in Coaching: Balot del Rosario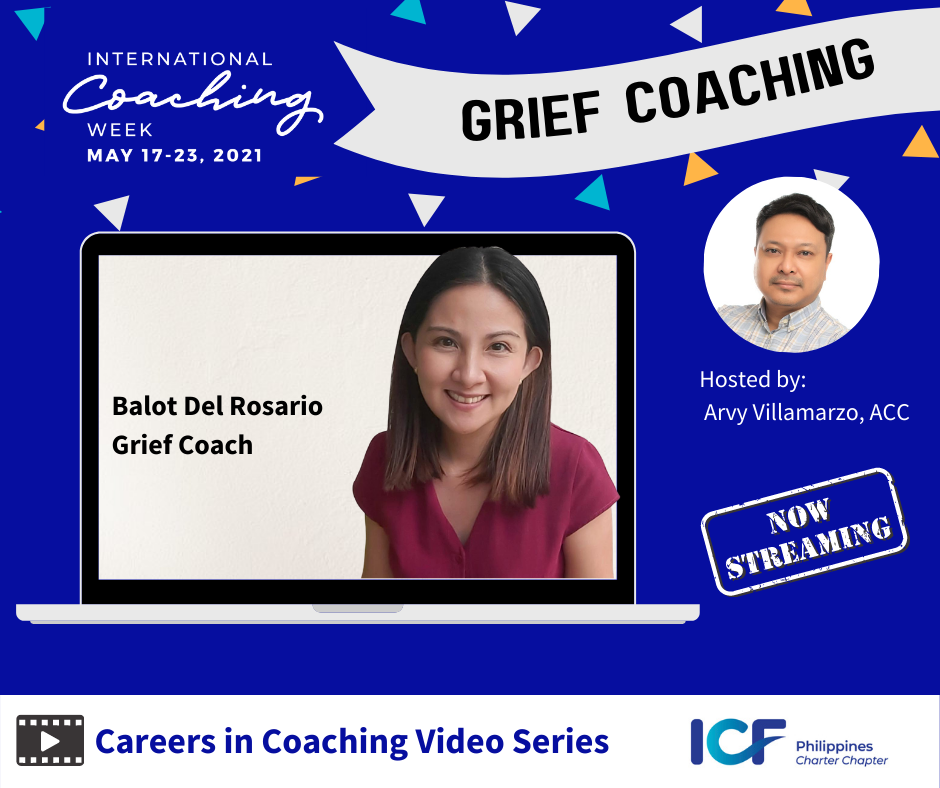 Loss is universal. Grief is personal. Death, separation, brokenness, health crisis, or financial loss are just some situations where we might find ourselves grieving. It's not easy but it can be made more bearable with someone by our side.
In this video, we meet Ernalou Amechachura-Del Rosario or "Balot". She is a budding professional coach focusing on grief coaching, to help people who have experienced losses in their lives. She integrates her different roles as a NAHA Certified Level 2 Aromatherapist from the US National Association of Holistic Aromatherapy and a Certified Associate Coach of Neuro-Linguistic Programming (NLP) from the American Board of NLP to help others "find" themselves again.