Careers in Coaching: Te Benitez, ACC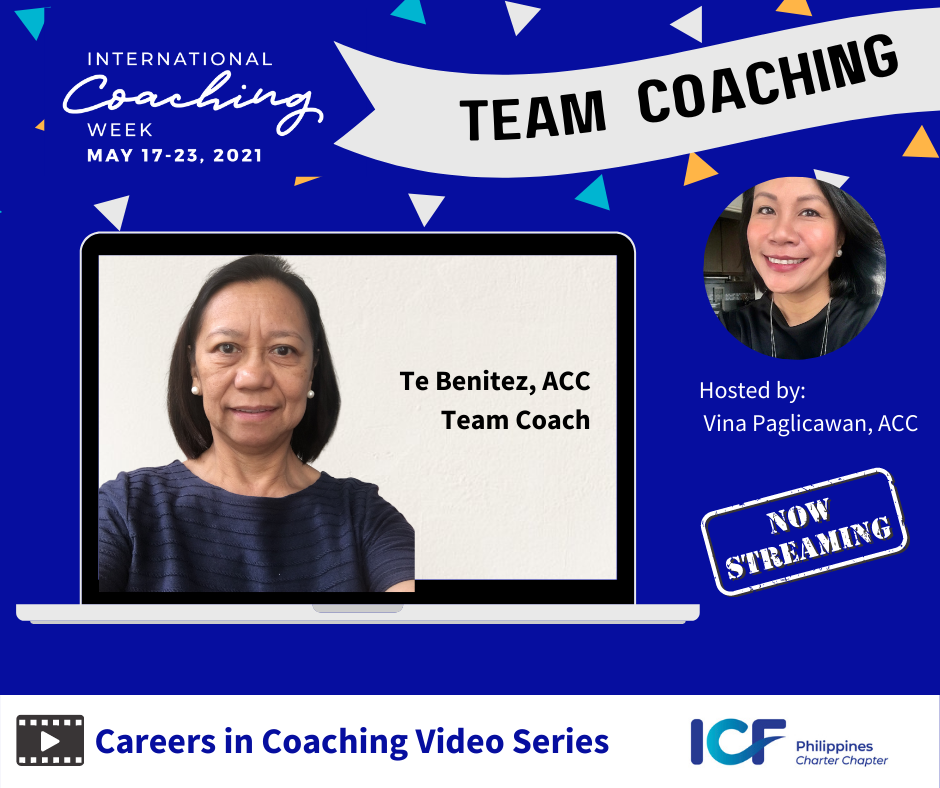 According to the International Coaching Federation, "Team Coaching is one of the fastest growing disciplines in the coaching profession and is becoming increasingly important in organizations, including private corporations, government agencies and non-profits." With the help of a Team Coach, teams are better able to work towards high performance and continuous development.Maria Teresa "Te" Benitez, ACC is a Team Coach who has worked with leaders in the past 10 years helping them discover their individual and group potential, and transform to maximize their common purpose and goal.
Her discovery of the potential power in teams began way back in the 80's as she worked as trainer, facilitator, mentor and teambuilder in Total Quality Management (TQM) teams. She observed and realised that this power, if properly harnessed and released, could be a huge contributor to the organization.