International Coaching Week (ICW) is a weeklong global celebration of the power and impact of professional coaching. 
We've particularly seen the impact over the past few years, as individuals and organizations sought coaching to adapt to remote work, find new career paths and avoid burnout, among other reasons. 
Now, as we are finding more stability in the new normal, we are in the perfect position to reimagine the future — and coaching can help us realize it.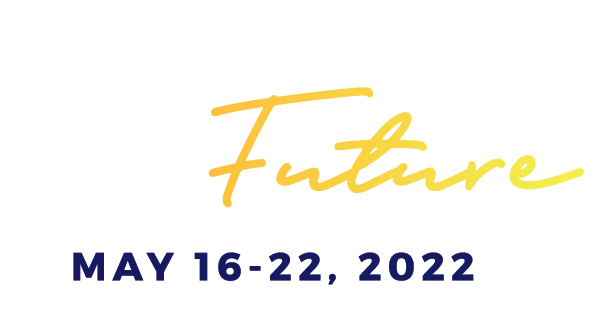 Launched in 1999, ICW educates the public about the value of working with a professional coach and acknowledges the results and progress made through the coaching process.
As we reimagine the future where coaching plays an integral role in society, the International Coaching Federation Philippines Charter Chapter is hosting a series of webinars that aim to support coaches in building their coaching practice. 
Reserve your seat now and get a chance to win PRIZES when you participate in one or all of these sessions!
Help us ensure that the content of the sessions is relevant to your needs by responding to this survey.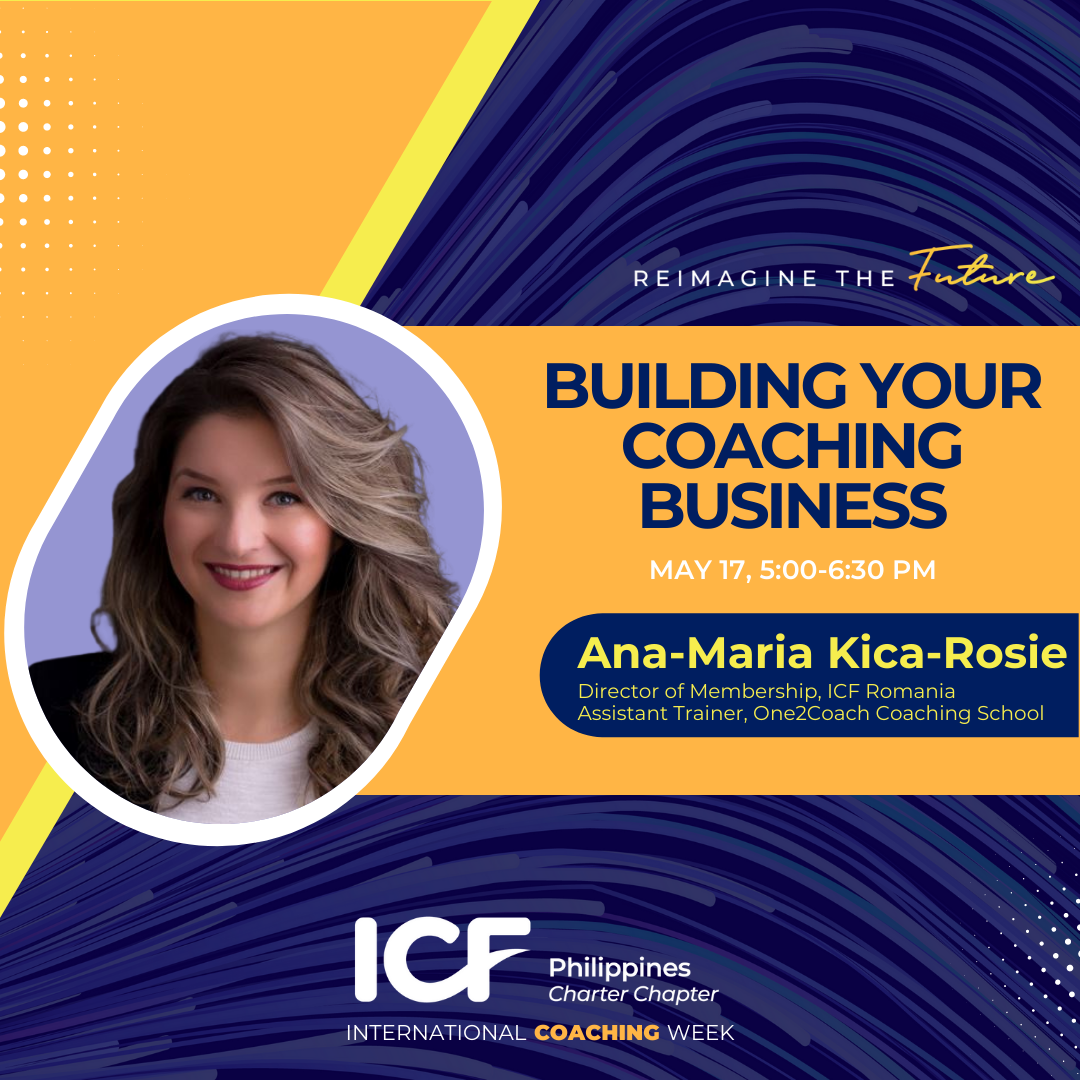 Building Your Coaching Business
Ana-Maria Kica-Rosie, PCC
Session Fees:
Non-ICF Philippines Members: 10 USD
ICF Philippines Members: Free
Event Description:
If you are in search for answers on how to building your coaching business, bring value to the world, and generate more revenue as a credentialed coach, then this learning session might just be for you.  
The session answers these questions:
What are some work options as a coach?

How to define your Coach Identity: The importance of personal branding?

How to build your own coaching business: Defining your niche?

How to market & communicate as a coach?
About the Speaker:
Ana-Maria Kică-Roşie is a professional coach (PCC), psychotherapist, mentor coach and assistant trainer of One2Coach Coaching School in Romania. She started her career in marketing research and now practices coaching through an embodiment approach that brings awareness to what lies beneath the surface, by integrating mind, body and emotions. By using a gentle trauma-informed approach, she often works with entrepreneurs who want to create a soul-driven business.
Attract Your Ideal Clients: Social Media Marketing for Coaches
Session Fees:
Non-ICF Philippines Members: 10 USD
ICF Philippines Members: Free

Event Description:
As a coach, having social media presence is essential in building and growing your business. Now more than ever, social media is the go-to place where your target clients look for talent and business solutions. Learning how to leverage this power is pivotal in amplifying both your business and your coaching practice. This session will teach you how to:
Write social posts that get the attention of your target audience and get them to take action on your invitations

Reach your ideal target audiences even if they have not followed you yet 

Plan out your social content 3 months in advance
About the Speaker:
Julian Cañita is a Facebook Ads Coach who helps online course creators make meaningful connections on social media so that they can joyfully attract their aligned clients
His vision is to live in a world filled with joyful expression and limitless possibilities.
Apart from Facebook ads, he does this through his different works and passions such as
being an Executive coach for business leaders

being a Transformational Life Coach

human design

spirituality

podcasting

making music

and just enjoying life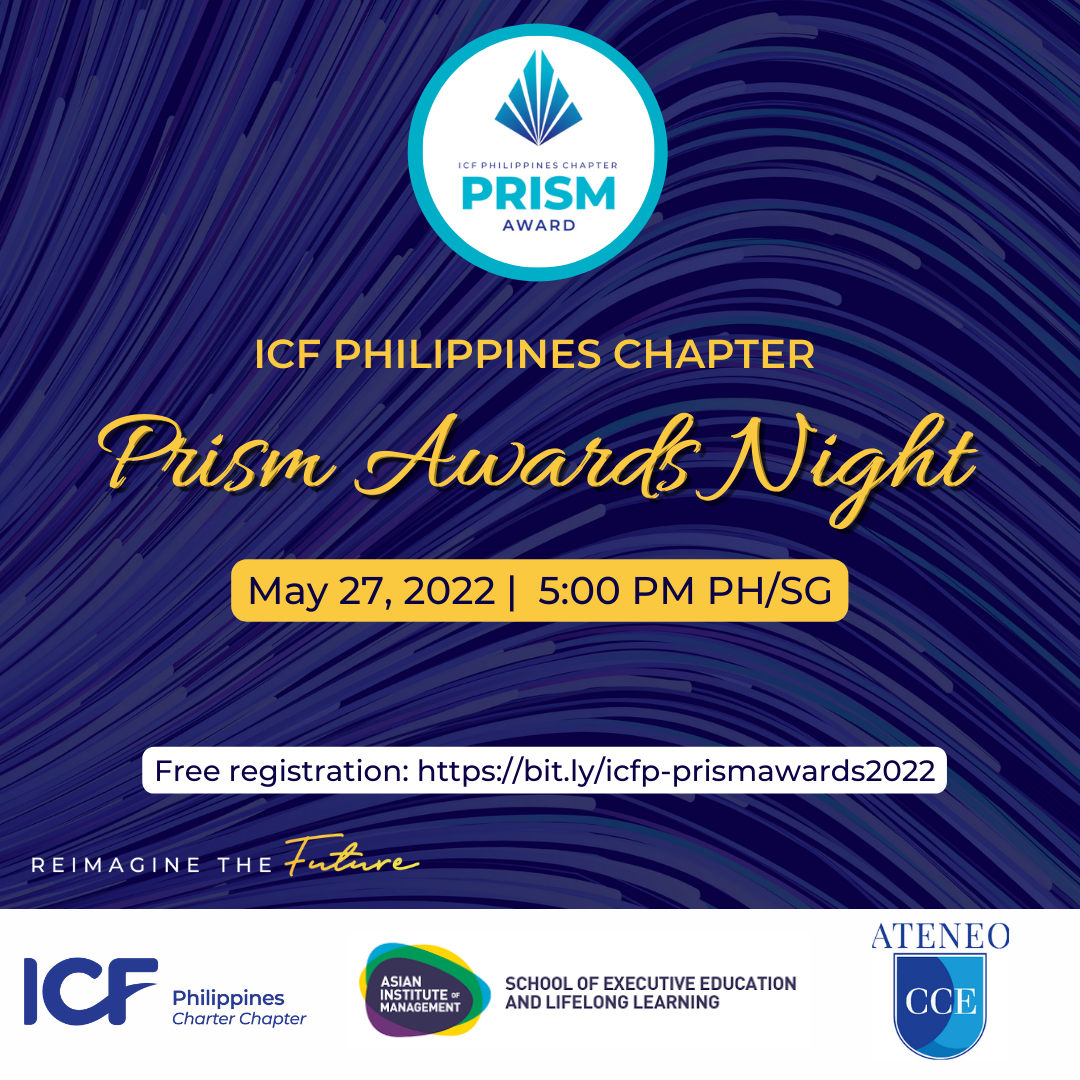 ICF PHILIPPINES CHAPTER PRISM AWARDS NIGHT
Event Description:
Together let us celebrate the transformative power of coaching in organizations as we listen to real stories of organizations who have successfully built a coaching culture and experienced its benefits. 
Find out how YOU can make this happen too - for your clients, for your own organizations.
See you!