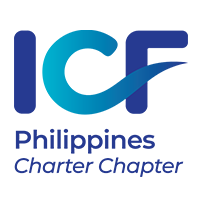 5 Random Questions To Ask Yourself to Heal, Accept Your Space And Find Yourself Again
Myke Celis, ACC shares tips from his recent best selling book under the #BestMeEver Series, now on Amazon.
Fact: Even as coaches, we have our own concerns to deal with.
And that makes us perfectly human.
On a personal note, I always make it a point to detox once in a while as I juggle busy coaching days and other responsibilities in between.
And by detoxing, I mean that I intentionally take time to pause and assess myself as I embrace the space I am in.
Let's face it, it's not easy being a coach, albeit, totally rewarding.
And during these quiet moments, I try to ask myself these 5 random questions inspired by my book Best Me Ever Series, to keep myself grounded and in tip top shape as I recover and recalibrate. Hopefully these can help you as well in your own journey within.
1. "And so?"
This is the question I ask myself whenever something wrong happens. We all have those memories which kept us awake in a bad way before we have truly come into terms with them. This question can help challenge you and your thoughts: given that it happened, and so? You are still alive.
It's already over and done with. So why dwell on it? Your past, doesn't define you. What's important is that you are given yet another chance to start all over again.
2. "What must I learn from this?"
It's never a loss; just a lesson learned. That's my take on all experiences gone wrong. Always believe that everything happens for a reason and whatever the circumstance may be, it's teaching you something important. So on that note, consider that state of being temporarily uncomfortable as a sign of growth.
3. "How am I feeling now?"
Self-check is key. Come from a space of honesty, humility and vulnerability and allow yourself to acknowledge and feel whatever emotion comes to surface after realizing all the things on hand. Understanding how you feel allows you to accept the space you are in and grow from it, thereafter.
4. "Where do I want to go from here?"
This is the most exciting part. It's all about re-aligning yourself with your goals. Take in consideration the preferred outcome and how you can utilize the lessons learned in the process to make it happen. Make sure that your internal and external state are in harmony so that you will be focused fully on what really matters most: what makes you feel happy, complete and fulfilled as you become the person you are meant to be: your own #bestmeever .
5. "What can I do now to jumpstart everything?"
Taking action is key. Ask yourself what is under your control and what particular action can help you start all over again in the most efficient and effective way. On a personal note, I believe that timing is very important and making that choice to act on things immediately (and strategically) once I am ready, can do wonders for me as I embark on a new journey while being truly empowered within. I believe you can, too.
So there, I hope these questions can help you (and even your coachees!) become your own #bestmeever eventually as you heal, accept your space and find yourself again.