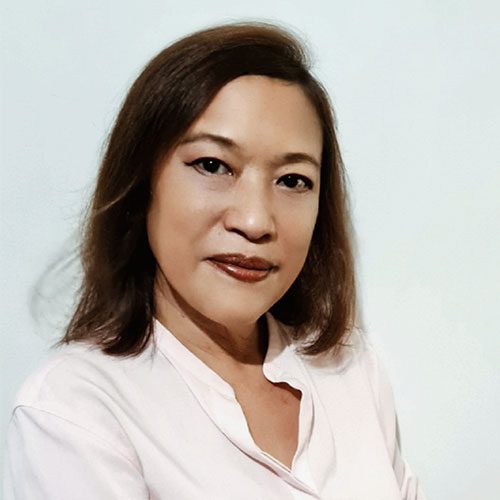 Today we will read about the views of Mela Chamberlain, 2016-2017 ICFP President.
Tell us a little about yourself today as a coach and how you got here.
My coach training started as a sales leader in one of the insurance companies. I was drawn to coaching because it was consistent with my own selling approach at the time – a counsellor-based or needs analysis which did not really "sell" or push anything to the client. In a sense, I got into coaching via the side door – the facilitator at one of my sales training courses needed help, so I raised my hand, and, as they say, the rest was history. I eventually found my way to coaching through the facilitator route.
Today, I spend most of my time coaching executives, but because I employ a holistic approach, I spend a good bit of my time with them on other aspects of their lives.
Can you tell us an interesting fact or two about yourself that people probably don't know?
I will start with the obvious! My husband is a New Zealander – a kiwi – hence, the surname. Oh, here's another thing not many people would know about. A long time ago, I was recognized as a national athlete by the president of the Philippines as a pelota champion. For you young readers out there, pelota is a racket sport not unlike squash but with a different racket and ball. It was popular when I was a young teenager.
What was the environment like during your tenure as ICFP president? Was there a single pressing crisis – political, economic, or financial that occupied your mind and that of your clients during that time?
On the macro environment, it was a presidential election year, so irrespective of your political persuasion, I suppose you could call that a crisis of sorts, especially in hindsight! That said, I don't recall it having much of a negative impact on the coaching climate.
At the ICFP level, there were several things going on. We spent much of our time educating the market on coaching, so raising awareness and client education were priorities. Social media became a major focus for us. During my time, ICFP reached 50 members (we are now over 100), and we spent much of our energy on learning sessions on leadership and increasing coaching competencies.
How would you compare the environment then with the current one that we are dealing with?
Notwithstanding – or perhaps because of it – ICFP has been successful in building on generating interest in coaching, so the wave continues. We are now over 100-strong, and it is in large part because the love for coaching is evident in the officers of the organization. It also helps that there are more people in the organization – the vision becomes even clearer this way.
How does what you do to help your clients during your time differ with your approach to your clients today?
These unusual times are both good and bad from a coaching standpoint. The crisis circumstances of today underscores the need for coaching more than ever before. It used to be that coaching was focused primarily on senior executives and high potentials. Today, anybody who has been affected by this crisis can see the value of coaching, so in a sense, the profession has become more understood and democratized. On the negative side, fee pressure has increased.
Take off your coach's hat for a moment and put yourself back into the position of incoming ICFP president. What theme would you build on in preparing an acceptance speech in this current environment?
I don't think that my message would be any different. While the growth environment then was different – better, if you will – sustainability was and is an important priority. Continuing public education is an ongoing need. Accompanying this effort is an emphasis on collaboration – we can't do it alone. We all need to work together to get this done.
Is there anything else that you would like to add to this interview?
Yes, I have a message for the incumbent officers. I'd like to congratulate them and encourage to them to continue the great job that they're doing.