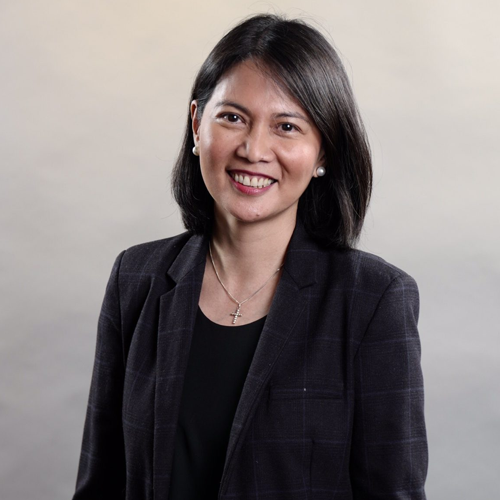 DEFYING CHALLENGING TIMES
First, some background. Tell us a little about yourself today as a coach and how you got here.
After years of a successful run in sales, I yearned for more one on one interactions that would give me a better sense of fulfilment other than monetary compensation and a career that would have a long lasting and more direct positive impact on people.
I started my coaching journey in 2016. My intuition was correct – I've always felt that I thrived better in one on one settings, and I am delighted that coaching honors that part of my personality.
Being a coach is a career and profession that I consciously chose and trained for, as opposed to doing something that I am just good at.
It has been an amazing journey. I look forward to growing better as a coach for my clients, participating in more gratifying experiences and helping to shape the future of our corporate leaders. What I always find satisfying about coaching is that it is something that keeps on giving to the coachee/client because a change in perspective or that one "Aha!" moment will stay with you forever. It will bring you good stead through life's challenges .
What is an interesting fact about yourself that people probably don't know?
I am an introvert, though it's not too obvious at the onset. At the same time I've been in sales my whole corporate life, so I guess that doesn't make sense ordinarily. I built a career on it without really understanding how and why. People kept saying I was good at it, so I somehow just went with the flow, though I've always preferred to be in the background and be working behind the scenes, not be the "face" in front of everyone.
As the incumbent, describe for us what your time as ICF Philippines President has been.
I may have the distinction of being remembered as "the pandemic president." I officially began my term as President of ICFP on July 2020, barely three (3) months into the country's Enhanced Community Quarantine. Metro Manila and the National Capital Region had been at a standstill since March 2020. All other countries had imposed lockdowns and closed their borders weeks before we did. I began and will most likely end my term with the Philippines still in the middle of the longest quarantine lockdown in the world.
My journey as President started with a lot of uncertainty regarding the future of the country and the world. No one knew and understood exactly at that point what we were up against, so it wasn't the best time to be leading people. Personally, there were instances when I doubt whether I could be a leader in the toughest landscape anyone could imagine. Every single time, what gave me encouragement was my faith, and believing that God is always in control, that there is a purpose behind all the seeming chaos. Obviously, I have no idea what it is. But that belief and thought kept me anchored to an important truth. It did a lot of good for my mental health.
I have not had the pleasure of having a meal and spending time in person with our team of volunteer leaders and members for close to a year. But we have learned a lot of new things along the way, and one of them is to have fun while doing what we need to do. We have also gotten to know each other a little better and made memories together despite not having the chance to meet in person. For example, we all worked together to transition processes and procedures online. Everything had to be addressed: administrative chores, planning sessions, team building sessions, getting to know each other chats, virtual on boarding for new members, peer group coaching and even our first ICFP virtual Christmas party.
Our coach members rallied behind us and have all been supportive and our greatest source of encouragement all throughout.
What was the single most pressing crisis – political, economic, or financial that occupied your mind and that of your clients during your time as president?
This pandemic is unprecedented, a global crisis of epic proportions. It hit us in all levels at the same time: economic, mental, financial, health. The life we knew was gone. What was 'normal' remained undefined to this day.
For the clients, foremost in their minds is to survive economically and not get infected with the virus. There is also a need to successfully transition in their jobs, chores and daily lives online because it was the only option to move forward. This extended to us; in running the ICFP chapter, the leaders had almost the same concerns. Adapting to the constant changes and the need to shift all platforms online as smoothly and as swiftly as possible, while having enough hands on deck to do so became a priority.
I will be the first to admit, we had a rough start. For most of us, it was our first chance to work together. We made blunders, but we kept trying, and we adjusted to each other despite the odds stacked against us. I am so grateful to have been given the opportunity to work with the most dedicated, creative, cooperative, innovative and driven group of volunteer leaders and committee members that a chapter president could ever ask for. I know how hard they worked and how they sacrificed their time in order to give value to the ICF membership and keep the members engaged, even when they themselves were so preoccupied with their personal and professional lives. It truly was a labor of love.
It's a testament to the indomitable spirit of these group of professional coaches and the essence of being a Filipino – that anything is possible with teamwork and a shared determination.
How did you help your clients through this crisis? How differently (or similarly) are you applying that approach to your clients today?
I did my best to support friends and clients by just being a sounding board. To be candid about it, in the first few months of the pandemic, I don't think I was really coaching in the true sense of the word. Everyone was confused, in disbelief or in denial. I was listening to a lot of people unload their fears, doubts, frustrations, anger to me. I sensed so much mixed emotions that needed to be said out loud and then sorted out. Most of the time, they just wanted someone to listen. And I believe that in coaching, listening and validating what the clients are feeling, and just accepting those without any judgement is the best way of helping them.
More than a year into the pandemic, people are a little more optimistic about the future. There is still a lot of fear of the virus; we all know someone who died of it, whether it be an acquaintance or a dearly beloved one. I think the same principles apply – that we uplift and honour our humanity in midst of loss of lives and economy. I think this makes it even more important because we now live our lives and coach people virtually. A sense of trust and honesty, and a safe and non-judging space to speak your mind will always be the go to basics for coaching I believe.
As a leader ,what theme would you build on for this current environment?
"The worst of times can be the best of times. It all depends on how you look at it." I am so proud to say that I learned this from the team this year.
I would not have imagined the wins that we have had as a chapter given the circumstances we were up against, when truthfully, all I wanted was to survive and have at least 50 members in August in order to maintain our charter status. The team always rose up to every challenge and have given so much more of what I thought was possible. Consider the following:
– The Membership team doubled the size of the chapter to 100 members in April of this year.
– The PR team has completely re-engineerd the ICFP social media presence by coming up with a new, more engaging ICFP website and almost daily updates, and relevant information on our Facebook page.
-The Community Relations Committee has been actively coming up with pro-bono coaching activities for our local communities, one of which is the Gift of Coaching initiative for the teachers, in support of ICF Foundation advocacy, as well as working on ICW.
– The Professional Development Team came out with an E-book for the members for Christmas, and they continue to provide enriching, fun, innovative learning sessions and activities that the members look forward to. They've also come up with a wealth of learning resources from the sessions.
The committee heads and the volunteer members made all these things possible. They deserve all the credit and the praise. And of course, kudos to the board members as well who served as indispensable guides and strategists.
What message do you have to all coaches on Defying Challenging Times?
These are the things I learned for myself working through these difficult times. I am no expert in any way, but I thought it might be helpful to share it.
Keep moving forward even in the midst of a crisis. Nothing works perfectly in the beginning and that is okay.
Believe the best in people. They just might surprise you in the most splendid way.
Open communication and trust is the key to being able to work with different kinds of people. That also means making a lot of mistakes along the way, some hurt feelings and bruised egos, but it is all worth it in the end.
Physical proximity is not what defines a connectedness of a team, but the shared values of the spirit of service, advocacy and handwork.
Anything is possible to a group of people working together with a common cause, for a common good.
We are all meant to be a part of a community and support each other in the toughest times.