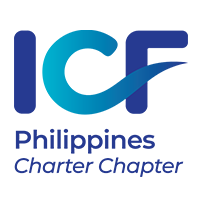 My Neighbor: Reflections on Systemic Coaching and the Environment
I've always believed that the creation is a manifestation of the Creator. That we can have a glimpse of the majesty, glory and awesomeness of the Creator and at the same time enjoy the blessings of His creation for humanity. I'm an advocate for the stewardship of the goodness and integrity of the environment. As a pastor, I've preached and taught that humanity is given the role and responsibility of maintaining what God has declared to be good, His creation.
That is why I really enjoyed our session with Lilith Joanna Flanagan, MCC on the topic "Beyond Systemic Coaching to Environmental Coaching. It's only then that I realized how I can use coaching for my advocacy of stewardship of God's creation.
Of course, the client will always dictate what topic they would like to be coached on. But as a pastor, I can include the coaching approach to discuss the topic on Climate Change, Integrity of the Environment, Stewardship of God's Creation and other issues on the environment with our Bible Studies, Small Group Dynamics, and with our Discipleship Class.
Part of my training in the seminary was like the exercise with did with Lilith, having a dialogue with the natural world. But it's my first time to experience relating to the environment as my neighbor. That is a powerful image. It helped me to have a new perspective as to how I understand my role in all of creation. The natural world is also my neighbor whom I should also look after and care for. I ought to be a good neighbor.
That new perspective coupled with the coaching approach is a new and relevant additional tool to my coaching tool box. To be able to invite a client into this dialogue with his/her neighbor can open up new exciting ways of discovering more about the natural world and how this discovery can bring the client into a blessed relationship with the Creator and enjoy the blessing that comes with this relationship.